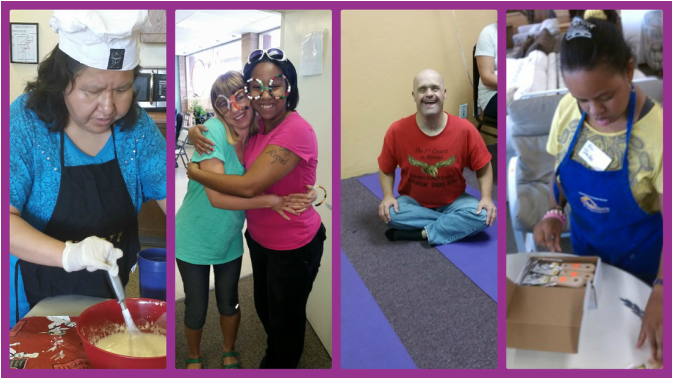 ---
---
What We Are

Tucson Community Connections, LLC, is a qualified Service Provider contracted with the State of Arizona, Department of Economic Security, Division of
Developmental Disabilities (DES/DDD). The company is owned and operated by
Melodie Gilbertson and her sister, Colleen Peters.

Who We Support

We offer our services for people who experience one or more of the following life challenges; autism, cerebral palsy, epilepsy, or intellectual disabilities.
---
Our Mission
In partnership with the people we serve, our mission is to seek out opportunities for self discovery and self-expression, by building a network of connections and resources in our community, offering meaningful skill building and developing deep, lasting relationships.
---

​Contact Us.

3522 E. Grant Road

Tucson, Az 85715

Creativity Center:(520)326-5556

Life Skills:(520)326-5556

Wellness:(520)326-5717

Job Skills:(520)326-5717

Email:

CommunityConnections@cox.net
---
---